The Do's and Don'ts of Estate Planning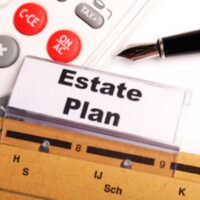 Whether you are rich or just comfortable, old or young, you need an estate plan. Even though some people may not think they have an estate, everyone does. That means everyone also needs an estate plan. An estate planning attorney can walk you through the different steps and make sure your estate plan is complete. In the meantime however, there are some do's and don'ts to consider if you're about to create your own estate plan.
Do Complete an Estate Plan
Some people think they don't need an estate plan because they don't have very many assets. Others think that Pennsylvania's intestacy laws, the laws that dictate how estates are divided when there isn't a plan in place, will accurately reflect their wishes. Unfortunately, the intestacy laws are more rigid than many think. For example, if you are married with children and pass away without a will, your spouse does not automatically inherit half of your estate.
Do Organize Important Information
Having a will is important, but it's also important that your trustee, executor, and family members know where that will is if you pass away. Gather all legal documents pertaining to your estate and place them in a fireproof safe in your home. Then let people know where they are if they ever need them.
Do Review Your Plan Regularly
The only thing worse than not having an estate plan is having a plan that's outdated. Any time there is a major change in your family, such as a birth, death, or marriage, you should review your estate plan. When there are no changes in your family, you should still review your plan every five years.
Do Not Make Assumptions
There are a lot of assumptions people make in life. You may assume that because your family members get along today, they'll still get along decades from now. Under this assumption, you may think they'll be able to work out your estate if you don't have a plan. You may also assume that your neighbor or coworker is right when they give you estate planning advice. These assumptions are dangerous and could affect your final wishes. Always have a plan and always speak to an attorney that can properly advise on all aspects of estate planning.
Do Not Create a Plan Inconsistent with Your Estate
Some people have a very complicated estate with many assets, trusts, and beneficiaries. Others have a very simple estate, yet their estate plan is overly complicated. Your estate plan should match your estate, meaning it should be simple if you have few things to include, but will become more complex with larger estates.
Do Not Create a Plan Without a Pennsylvania Estate Planning Lawyer
It's true that there are many kits available online that claim they can help you create your entire estate plan. However, this is something that should only be trusted to a Scranton estate planning, probate & trust administration attorney. At Haggerty, Hinton & Cosgrove, we will help you create a plan tailored to your estate that is valid and enforceable by the courts. We do this so your estate plan includes everything it needs, and so that your last wishes are fulfilled. Call us today at 570-344-9845 or contact us online to schedule a meeting with one of our attorneys.
Resource:
legis.state.pa.us/WU01/LI/LI/CT/HTM/20/00.021..HTM
https://www.haggertylaw.net/are-handwritten-wills-legal-in-pennsylvania/