Can You File a Lawsuit Against E-Cigarette Manufacturers?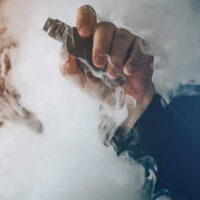 As deaths related to vaping increase across the country, Pennsylvania saw its first vaping-related death early in October. It's only been in recent months that the dangers of vaping have become widely known. Across the country there have now been approximately 20 vaping deaths, and over 800 people that have become sick due to e-cigarettes. This has many now questioning if they can file a personal injury lawsuit against the manufacturers of these products. The answer in many cases, is a resounding "Yes!"
Illnesses Related to Vaping and E-Cigarettes
Unfortunately, there are many illnesses related to e-cigarettes. Most of these are lung diseases such as obstructive pulmonary disease and acute respiratory distress syndrome. The latter of these diseases is particularly dangerous. This condition causes fluid to accumulate in the lungs, and it is life-threatening. Acute respiratory distress syndrome also prevents oxygen from circulating in the bloodstream properly. This can greatly interfere with a number of bodily functions.
Seizures have also been associated with vaping and use of e-cigarettes. Although this condition hasn't gotten as much attention as the lung conditions associated with vaping, there have been 90 reported cases of people having seizures after using e-cigarettes.
Other health conditions and illnesses related to vaping and e-cigarettes are just as dangerous as lung conditions and seizures. Individuals have also reported cardiac problems and death after using e-cigarettes.
Liability for Vaping Illnesses and Deaths
Manufacturers such as JUUL are now facing multiple lawsuits for the illnesses and wrongful deaths their products have caused. These suits are very similar to those that were filed against the tobacco companies years ago.
Manufacturers can be held liable for these products because when they first hit the market, and up until very recently, they were touted as being a safer alternative to traditional cigarettes. However, although e-cigarettes do not contain tobacco, the proof has shown over the past decade that they may be even more harmful than cigarettes. This is because people become so extremely sick in such a short amount of time after using them. This is unlike cigarettes, which typically take decades before a person becomes ill. Tragically, some people never recover from the sicknesses caused by e-cigarettes.
The companies that manufacture e-cigarettes are not the only ones that can be held liable, though. In Pennsylvania, the minimum age to buy tobacco and e-cigarette products is 18, and that is soon going to be increased to 21. Unfortunately, retailers don't always abide by those age limits, instead prioritizing their own profits over the health of today's youth.
Study after study has shown that youths are more likely to use these e-cigarettes than any other age group. When retailers have ignored these laws and sold e-cigarettes to minors, they can also be held liable.
Were You Hurt by a Vaping Product? Call Our Pennsylvania Product Liability Lawyers
If you or a loved one has been hurt by an e-cigarette or vaping product, there is help available. Our Scranton defective product lawyers know how to hold manufacturers and retailers accountable for defective products and for violating the law. At Haggerty, Hinton & Cosgrove, LLP, we are passionate about upholding the rights of consumers and have the experience necessary to get victims the full compensation they deserve. Call us today at 570-344-9845 or contact us online to meet with one of our attorneys so we can discuss your legal options.
Resource:
post-gazette.com/news/health/2019/10/04/Pennsylvania-reports-first-vaping-related-death/stories/201910040183
https://www.haggertylaw.net/frightening-facts-about-johnson-johnson-every-consumer-should-know/