Avoid These Common Mistakes at Your Social Security Disability Hearing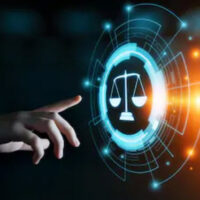 If you have suffered a disability that has left you unable to work for at least one year, you may have applied for Social Security disability benefits, more commonly referred to as SSDI. Unfortunately, the Social Security Administration (SSA) denies far more applications every year than it approves. If that has happened, you will likely have to attend a disability hearing in front of an administrative law judge (ALJ).
There are many ways you can properly prepare for this hearing, but there are also many mistakes you could make that could ruin your case. The most common of these mistakes are listed below so you can avoid them and give yourself the best chance of winning your case.
Saying Too Much
When the ALJ asks you a question, you absolutely must be as honest as possible. However, many people overshare when asked a question and do not only answer the judge, but provide more information than they should. For example, some people tell an ALJ about their criminal history, substance abuse issues, or that their family members are receiving disability benefits. Unless a judge specifically asks you about these things, there is no need to disclose this information and doing so could hurt your case.
Not Being Truthful About Your Disability
An ALJ is definitely going to ask you about your disability and how it is affecting your life. Many people feel the need to exaggerate their symptoms. They may say that their disability prevents them from even getting out of bed, or that they are in constant pain every hour of the day and there is nothing that can relieve it.
A judge likely is not going to believe these statements. Even chronic back pain for example, can temporarily be relieved with a hot bath or pain medication. You do not have to be completely immobile to collect disability benefits. You must only show that your disability prevents you from performing the daily tasks you once did, so be honest about it.
You Do Not Appear Disabled
Again, you do not have to show up in a wheelchair, unless this is an actual ramification of your disability. However, you should act according to your disability. For example, if you tell the judge that your disability prevents you from sitting for a long time, but you have sat in the courtroom for two hours waiting to speak to the judge, the ALJ will take that into consideration, and it could hurt your case.
Failing to Follow Your Treatment Program
After suffering a disability, a doctor may recommend certain treatment options. They may put you on a certain medication, refer you to a physical therapist, or recommend assistive devices. If you do not follow through on your doctor's treatment plan, the ALJ will view that very negatively. They will think you are not taking your disability seriously and so, neither will they. Always follow through on your doctor's recommendations and if part of that treatment does not work for you, go back to your doctor to find an alternative rather than giving it up altogether.
Failing to Speak to a Pennsylvania Disability Attorney
There is a lot that goes on in a disability hearing. It is important to be prepared, to understand the questions that will be asked, and how you should answer them. It is also important to understand courtroom etiquette, and to act accordingly within those guidelines. All of this is very difficult for individuals to understand on their own, which is why they should always speak to a Scranton Social Security disability lawyer that can help them through the process.
At Haggerty, Hinton & Cosgrove, LLP, we have years of experience helping people with their SSDI claims and appeals, and we want to help you, too. We can determine what grounds you need to appeal on, and help you prepare for your disability hearing. If your application has been denied, or you are just starting out in the process and want to give yourself the best chance possible, call us today at 570-344-9845 to meet with one of our attorneys that can help with your case.
https://www.haggertylaw.net/do-you-need-a-lawyer-to-apply-for-social-security-disability-benefits/