Do You Need a Lawyer to Apply for Social Security Disability Benefits?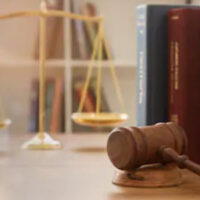 When you are severely injured or sick, to the point that you are considered to be totally disabled and unable to work, you may be eligible to receive Social Security disability benefits (SSDI). These benefits can help you pay for your medical expenses, lost income, and help cover your daily expenses. When applying for SSDI, many people think it's as simple as just filling out a few forms.
However, there is a lot more to it than just that and the process is extremely challenging. If you're applying for SSDI, below are the following reasons you should speak to an attorney before you submit your application.
Help With Your Application
The process of applying for SSDI is much easier if your application is approved after the first time you submit it. An attorney can ensure you fill it out completely and accurately to give your application the best chance of success.
Help With Your Appeal
Truthfully, most people that apply for SSDI will have to appeal the decision. This is because the Social Security Administration (SSA) denies far more applications than they approve. In fact, the SSA denies approximately 60 to 70 percent of claims. There is an appeal process you can go through, but this is even more difficult than submitting your initial application. An attorney will walk you through the appeals process, and give you the best chance of success with your appeal.
Prepare You for Your Hearing
During the appeals process, you'll likely have to attend a disability hearing. This hearing is in front of an administrative law judge. You'll have to state your case, prove your disability, and potentially hear from witnesses such as vocational experts and medical experts. This can be difficult, particularly when you're not used to standing in front of a judge. An attorney can prepare you for the hearing by reviewing your testimony, asking you practice questions, and more.
Low Cost
Many people decide to represent themselves because they don't think they can afford an attorney. This isn't true. By law, attorneys cannot charge you an upfront fee for helping you through the SSDI process and if you win your case, they can only charge a 25 percent commission. If you don't win your case, there's no cost to you at all.
Get the Legal Help You Need from a Pennsylvania Disability Lawyer
Although there's no law that states that you must have legal representation while applying for SSDI, it's in your best interests to speak to one before applying. The process of obtaining SSDI is a long and arduous one, but a Scranton Social Security disability lawyer can help. At Haggerty, Hinton & Cosgrove, LLP, we know how to navigate the appeals process and give you your best chance of having your claim approved. We can also advise on other aspects of the process, such as the compassionate allowance, that can help you get benefits sooner. Call us today at 570-344-9845 so we can advise you of your legal options.
Resource:
secure.ssa.gov/iClaim/dib
https://www.haggertylaw.net/how-to-prepare-for-your-disability-hearing/