Are Uber Drivers Eligible for Workers' Compensation?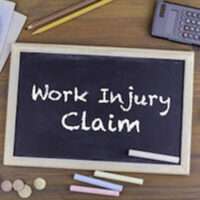 Uber has its pros and cons for both passengers and drivers. While some Uber drivers do it as a side job, others use it as their main source of income, logging up to 60 hours a week. When drivers are on the road so much, there is a very good chance they're going to get into an accident. If that happens, Uber drivers can sustain serious injuries. So, because Uber drivers are on the job when they get into an accident, are they eligible for workers' compensation?
Workers' Compensation for Uber Drivers
In Pennsylvania, workers' compensation is only available for employees in certain jobs. It is unfortunately, not available for independent contractors, which is how Uber categorizes their drivers.
This is a reasonable classification. Uber drivers get to choose their own schedule, what rides they will and will not accept, and are essentially their own boss. As such, they are not considered employees and cannot receive any of the benefits employees do, including workers' compensation.
Uber's Injury Protection Insurance
Although Uber drivers that are injured on the job are not eligible for workers' compensation, there is insurance available for drivers in addition to their own auto insurance. This coverage is known as Uber's Partner Injury Protection, and there are a few things drivers should know about it.
Firstly, this insurance is entirely voluntary. If you choose to opt in, you must then pay the premiums yourself, just as you do with your own auto insurance. Those premiums cost roughly four cents per mile.
Also, the program won't cover partial disabilities the same way workers' compensation does. While it will provide compensation for lost income, it only pays for half of the driver's weekly earnings.
Uber's insurance will also only pay up to $1 million in total benefits per accident. This sounds like a lot of money, but it's not. Firstly, if your injuries are very severe and require extensive medical treatment for weeks or months to come, this amount may not be enough. Additionally, if other people are hurt in the crash, you'll need to split this insurance with them.
One major difference between Uber's insurance coverage and workers' compensation is that Uber's insurance does not provide benefits for mental health issues. This is an important distinction. Uber drivers are at an increased risk of sexual assault and other violent crimes, which can cause a person emotional distress for the rest of their lives. This distress can cause them to develop a fear of driving strangers around. If that happens, the individual then cannot work and earn an income to pay for their medical costs.
Were You Hurt on the Job? Our Pennsylvania Workers' Compensation can Help
If you've been hurt as an Uber driver, it's important that you know you have options. You can claim compensation through Uber's insurance program, or even file a personal injury lawsuit against a violent passenger or negligent driver. At Haggerty, Hinton & Cosgrove, our Scranton workers' compensation attorneys can help with whatever option is most appropriate for you. If you've been hurt while working at any job, call us today at 570-344-9845 so we can discuss your legal options.
https://www.haggertylaw.net/how-long-can-you-collect-workers-compensation/