How Long Can You Collect Workers' Compensation?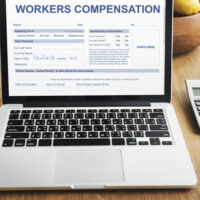 Most employees in Pennsylvania are entitled to workers' compensation benefits if they become hurt on the job. While this is good news, those suffering from a severe injury often wonder if that compensation will be enough to last them until they are fully recovered. So, how long can you collect workers' compensation in Pennsylvania?
The answer to that depends on several factors. Medical benefits are available as long as an injured person needs them. Benefits for lost income on the other hand, depend on your level of disability.
Collecting Workers' Compensation with a Temporary Total Disability
When you are classified as having a temporary total disability, it means that you are unable to work, but that it is a temporary condition. It is assumed that you will return to work. If you are in this classification, you can collect benefits for lost income for 90 days.
Collecting Workers' Compensation with a Permanent Partial Disability
When you are placed into this classification, it is assumed that you are 49 percent or less disabled. This classification presumes that you will not be able to return to work within 90 days, and that the disability is permanent. Under this classification, you can collect some benefits for lost income for 500 weeks, which is almost ten years.
Collecting Workers' Compensation with a Permanent Total Disability
You are placed under this classification if you are 50 percent or more disabled, and you are unable to return to work in any capacity. Prior to 2017, individuals in this category had to undergo an evaluation after receiving benefits for 104 weeks. This evaluation was to confirm that a person's status had not changed. However, a Pennsylvania Supreme Court ruling stuck down that section of the Workers' Compensation Act, stating that it was unconstitutional. If you are under this classification, you can receive benefits for lost wages indefinitely.
Collecting Workers' Compensation with a Disfigurement
Sometimes workers are injured so badly on the job that they suffer a permanent disfigurement. These are typically individuals that have permanently lost function in limbs, appendages, vision, or hearing. These cases are decided on a case-by-case basis. In many instances, insurance companies offer a large lump sum payment.
What to Do if Your Benefits are Discontinued Early
Due to the fact that employers and insurance companies are so eager to resolve claims, they sometimes prematurely discontinue an injured worker's benefits. This is a violation of your rights and if it has happened to you, it's important to speak to an attorney. You can appeal a change in your status, but the system is complex and an attorney can guide you through it.
Call Our Pennsylvania Workers' Compensation Lawyers Today
If you have a question about your workers' comp claim, need to appeal a decision, or think your rights have been violated, call our Scranton workers' compensation lawyers today. At Haggerty, Hinton & Cosgrove LLP, we are the attorneys that know the system. We will hold insurance companies and your employer responsible if they have not upheld your rights, so claiming benefits is as easy as possible for you. Call us today at (570) 343-9731 so we can start reviewing your case.
Resource:
legis.state.pa.us/cfdocs/Legis/LI/uconsCheck.cfm?txtType=HTM&yr=1915&sessInd=0&smthLwInd=0&act=0338.
https://www.haggertylaw.net/can-i-appeal-a-workers-compensation-decision-in-pennsylvania/