A Primer on Workers' Compensation Death Benefits in Pennsylvania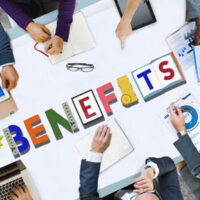 A woman collecting death benefits after losing her husband to a workplace accident has just lost her wrongful death battle in federal court. The woman was suing a crane company and its subsidiary based on the fact that her husband had become trapped between two cranes. The federal court of appeals upheld the district court's judgment, stating that workers' compensation laws in the state barred claims of negligence. Additionally, the cranes in question were not defective and the crane company did not have control of the job site at the time of the accident.
The story sheds light on workers' compensation death benefits, an area of this law that doesn't get as much attention as others. Below is a primer on death benefits so you can understand what they are, and who is eligible to receive them.
What are Death Benefits?
Under Pennsylvania's workers' compensation system, when a worker is killed on the job, their close family members may be entitled to receive death benefits. These benefits are paid just as workers' compensation benefits would be paid if the worker had survived the accident, except they are paid to a family member.
Death benefits are calculated based on the deceased's average weekly wage at the time of their accident. A maximum of two-thirds of the workers' wage may be paid in benefits. The amount distributed to certain surviving family members will depend on how many loved ones qualify for benefits.
Who can Receive Death Benefits?
Any family member that was dependent on the deceased at the time of their death is eligible to receive death benefits. Typically this is a spouse and minor children. However, parents and siblings may also qualify if they can prove they were dependent on the deceased. Even spouses that were not living with the deceased at the time may claim benefits if they were dependent under a support agreement.
Minor children are typically eligible to receive benefits until they turn 18 years old, unless they are disabled. Children enrolled in school as a full-time student may also continue to receive benefits, even if they are over the age of 18. Spouses can receive lifetime benefits unless they remarry.
Death Benefits and Burial Costs
In addition to paying surviving family members a percentage of the worker's wages, death benefits will also provide up to $3,000 in burial costs. In many cases these are paid directly to the undertaker. However, if the family has already paid for the burial, these costs are paid directly to family members.
Have Questions About Death Benefits? Call Our Pennsylvania Workers' Compensation Attorneys
There is nothing more difficult than losing a loved one. When it happens suddenly and unexpectedly, as is the nature of workplace accidents, it can make it even more difficult to move on. If your loved one was killed on the job and you'd like to learn more about death benefits you may be entitled to, call our Scranton workers' compensation attorneys at Haggerty, Hinton & Cosgrove, LLP. We can explain what you are entitled to, and hold the insurance company accountable for paying it. Call us today at 570-344-9845 to schedule a meeting with one of our attorneys.
Resource:
businessinsurance.com/article/20191108/NEWS08/912331589/Widow-cannot-sue-in-construction-crane-fatality
https://www.haggertylaw.net/do-trackers-help-or-hurt-workers/