What is Comparative Negligence in Pennsylvania?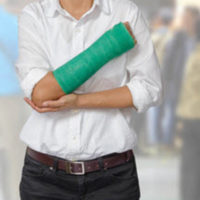 When an accident occurs, sometimes there is more than one person at fault for it. For example, a drunk driver may run a stop sign, hitting another vehicle. The motorist in the other vehicle though, may have been texting while they were driving, and not watching to ensure the drunk driver was going to stop. When this is the case and more than one party is at fault for the accident, Pennsylvania's comparative negligence laws apply to the case.
Comparative negligence can greatly reduce the amount of an accident victim's compensation. As such, it is often the first defense raised if you claim compensation from an insurance company, or directly from the at-fault party. It's important that anyone involved in an accident understands these laws, and how they apply to your case.
What is Negligence?
Before you can understand comparative negligence, it's important to understand the concept of negligence. Negligence is the main legal theory most personal injury cases rest on. When a person is negligent, they have acted carelessly and without regard for the safety of others. When that negligence causes an accident that results in injury to another person, the negligent party can be held liable.
Many also refer to negligence as a breach of duty of care. Everyone owes everyone else a certain duty of care to ensure all individuals are kept safe at all times. When a person breaches that duty of care, they are considered negligent.
Determining Negligence After an Accident
Negligence is not only the foundation of personal injury claims, it is also very difficult to prove. To determine which party was negligent in an accident, the courts and insurance companies will consider a number of different factors. These include:
Police reports
Documentation from the accident scene, such as photos
Eyewitness testimony
Cell phone records
Expert testimony
Qualified attorneys know how to collect this evidence and present it to help prove another person's negligence caused an accident victim's injuries.
Pennsylvania's Comparative Negligence Laws
When more than one person is at fault for the accident, the insurance companies and courts will assign each party a percentage of fault, according to Pennsylvania's comparative negligence laws. Only individuals that are less than 51 percent at fault for an accident can claim compensation. However, any compensation they are awarded is reduced by the same percentage.
For example, using the drunk driver example above, the courts may assign the impaired motorist 90 percent of the blame for an accident. They may assign the distracted driver ten percent of the blame. This allows the distracted driver to claim compensation, but any compensation they are awarded will be reduced by ten percent.
Have You been Hurt? Contact a Pennsylvania Personal Injury Attorney
If you've been injured in an accident, the at-fault party or their insurance company will likely try to blame you, partially or wholly, for the accident. You need a Scranton personal injury attorney that won't let them get away with it.
If you've been injured due to someone else's negligence, you may be entitled to compensation. At Haggerty, Hinton & Cosgrove, LLP, we know how to refute arguments of comparative negligence so you get the full amount of compensation you are entitled to. Call us today at 570-344-9845 or fill out our online form so we can begin reviewing your case.
Resource:
pacode.com/secure/data/022/chapter237/s237.8.html
https://www.haggertylaw.net/what-to-do-if-youre-hurt-on-public-transportation/