How to Avoid Being Falsely Accused of SSDI Fraud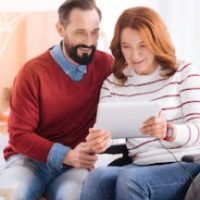 Recently, a Philadelphia woman was convicted of Social Security fraud. Although she avoided jail time, she was forced to pay back tens of thousands of dollars, was put on house arrest, and was required to complete 100 hours of community service. She admitted to collecting SSDI after claiming to be disabled, even though she ran a restaurant and had an income that would have disqualified her.
Although this sentence sounds steep, the woman was pretty lucky that she didn't receive any jail time. Penalties for Social Security fraud can include up to five years in jail and a fine of $250,000. In recent months, SSDI fraud has become quite prevalent, meaning the Social Security Administration (SSA) has started really cracking down on it. This has placed several eligible applicants under investigation, too. If you're applying for SSDI, use the following tips to ensure you're not accused of fraud.
Keep Regular Appointments with Your Doctor
Medical reports and other documentation is crucial to your SSDI claim. It will verify to the SSA that you do have a disability and that you cannot work due to it. Make sure you always tell your doctor about all of your symptoms and don't try to downplay how the disability has affected your life. Also ask your doctor to include your symptoms and their impacts in their report.
Always Take Prescribed Medication
If the SSA discovers that you have not been taking the medication you have been prescribed, they may think you don't need it, and that you aren't really disabled. Sometimes people that are disabled stop taking medication because they don't feel like it's working, or it carries side effects that are difficult to live with. If either of these two things occur, it's still important that you take your medication. At your next doctor's visit you can tell them about the problem. They can often prescribe you a different medication.
Stay Off Social Media
Even if you upload pictures of that work softball game you played in over a year ago, it can increase your chances of being accused of SSDI fraud. The SSA scours the social media profiles of applicants or those receiving benefits to try and find any discrepancies between the claim, and what activities applicants can actually take part in. When applying or receiving SSDI, it's best not to post anything at all to social media. It's not worth the chance that it might be held against you.
Remain Cautious
The SSA can be aggressive in their investigation if they suspect someone of Social Security fraud. Sometimes they even have investigators follow applicants or those receiving benefits. They are trying to catch you doing something you claimed you were unable to do on your application. For this reason, always remain cautious and be aware of the fact that someone from SSA could be following you.
Contact a Scranton SSDI Attorney
These are just a few of the ways to protect yourself from being falsely accused of Social Security fraud. A Scranton Social Security disability attorney can fully inform you of what to do, and what not to do, during this very crucial time.
If you have become disabled and need to apply for Social Security disability benefits, contact Haggerty, Hinton & Cosgrove, LLP at 570-344-9845. We know the tactics the SSA uses to detect fraud, and we'll ensure you don't do anything that could harm your claim or get you falsely accused of fraud. Call us today or contact us online and get the help you need with this challenging process.
Resource:
phillytrib.com/a-stateregion/article_b57865bd-9f6b-512f-bc0b-c782c134e0dd.html
https://www.haggertylaw.net/applying-or-receiving-ssdi-stay-off-social-media/