Do You Need a Lawyer for Workers' Compensation Claims in Pennsylvania?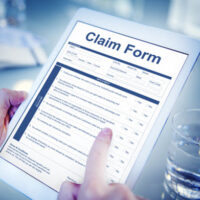 Most workers in Pennsylvania are protected under the Workers' Compensation Act. Under the Act, if an employee is injured on the job, they can file an insurance claim with their employer and receive workers' compensation benefits. These benefits can help injured workers with their medical expenses, and allow them to recover a portion of their lost income. In many cases, claiming these benefits is relatively easy.
Unfortunately, not everyone in the system is looking out for the worker's best interests. When that is the case, injured individuals should speak to a Scranton workers' compensation lawyer that can help. Below are some situations that can arise from a workers' comp claim, and that will benefit from the help of an attorney.
Your Employer Disputes Your Claim
Workers' compensation protects not only you, but also your employer in the event that you become hurt at work. However, employers still do not always want to file these claims. If they do, they may face higher premiums, which they want to avoid. As such, they may state that your injury is not covered because you violated the terms of workers' comp and sustained injury due to your own gross negligence, such as getting drunk while on the job.
Employers should never prioritize their own bottom line over the health and safety of their workers. When they do, an attorney can help prove that you were injured at work, that the accident occurred while you were performing your standard duties of employment, and that you deserve workers' compensation benefits.
The Insurance Company Denies Your Claim
Your employer unfortunately, is not the only one prioritizing their own best interests over your rights. Insurance companies are notorious for denying claims and there is a chance they will deny yours, as well. Again, an attorney can help prove your claim and will hold the insurance company accountable for paying what you deserve.
Your Claim is Not Covered by Workers' Compensation
Not all injuries are covered by workers' compensation, even when they are sustained at work. For example, if a product you used was defective and caused the accident that resulted in injury, that is a third party personal injury claim that must be filed against the product manufacturer. There are many types of these third party claims, and an attorney can help you file them.
Filing a personal injury claim holds many benefits over workers' compensation claims. Personal injury claims can seek compensation for much more than just medical expenses and lost income. Pain and suffering, emotional distress, and loss of consortium are just a few of the damages that can be included in a personal injury claim.
Our Pennsylvania Workers' Compensation Lawyers can Help with Your Case
If you have been injured while on the job and you think any of the above scenarios applies to your case, call our Scranton workers' compensation lawyers today. At Haggerty, Hinton & Cosgrove, LLP, our attorneys have helped many clients with their workers' comp claim and will give you the best chance of a successful outcome with yours. Call us today at 570-344-9845 to schedule a meeting so we can review your case.
https://www.haggertylaw.net/are-you-on-workers-compensation-stay-off-social-media/