Can I Sue My Employer if I was Injured at Work?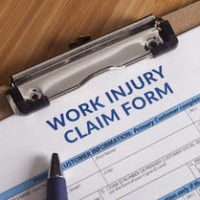 When a person becomes injured and they believe someone else was at fault for the accident, they often wonder if they can file a lawsuit against the at-fault party. A lawsuit can provide compensation for injury-related expenses such as medical bills, loss of income, and more. However, pursuing a personal injury lawsuit is generally not possible in Pennsylvania when an individual has become injured at work (unless their injury is caused by a non-employee third party). Instead, they will likely need to file a workers' compensation claim.
What is Workers' Compensation in Pennsylvania?
The Pennsylvania Workers' Compensation Act, passed in 1915, was created to protect employees injured at the workplace. It states that employers must purchase workers' compensation insurance in the event of an injury. Then, if injured, an employee can go through that insurance company to claim benefits (lost wages and medical bills only) related to the injury.
Workers' compensation is no-fault insurance. This means that an employee can receive benefits even if they were partly at fault for the accident. It also means that if the employer contributed to the accident in any way, they cannot be sued. There are though, some exceptions to this.
When an Employer can be Sued in Pennsylvania
While an employer cannot be sued for simple negligence that caused an employee to sustain injury, there are times they are not protected by the Workers' Compensation Act. The first is when an employer fails to protect themselves, and their employees, by purchasing proper workers' compensation insurance. If an employer does not purchase the insurance, they lose the immunity the Act provides.
Intentional acts that are not related to work are also not covered by workers' compensation. Other instances that could leave an employer open to a lawsuit, even when they happen on the job, are sexual harassment and defamation.
When an employer has shown discrimination based on sex, age, or race, they may also have a lawsuit filed against them. If a former employee wishes to file a lawsuit for wrongful discharge or wrongful dismissal, they may also do so without going through workers' compensation. In cases in which an employee is fired for filing a workers' compensation claim, the employee may also file a civil lawsuit against the employer.
Issues With Filing a Workers' Compensation Claim
Pursuing a workers' compensation claim can be complex, and the process can often be quite lengthy. One of the biggest issues with these claims is that at the end of that process, the insurance company will often deny the employee proper benefits. They are a business after all and as such, most interested in making a profit. Paying out large settlements to injured workers cuts into that profit and so, many claims are denied.
Another issue with workers' compensation claims is that an employer will often state that the accident occurred when the employee was not working, or they were doing something not in the scope of their employment. By doing so, the employer may be exposing themselves to the possibility of a lawsuit being filed against them by the employee. Unfortunately, many employees don't realize this is a possibility when their employer fights workers' compensation claims.
Injured Employees Should Speak to a Scranton Workers' Compensation Attorney
It's important that employees understand that if they become injured at work, they are protected by workers' compensation. However, claiming these benefits is not always easy, as they may face resistance from their employer and the insurance company. A workers' compensation lawyer in Scranton can help.
If you have been injured at work, call us at Haggerty Hinton & Cosgrove, LLP at 570-344-9845. We will review your case and advise on the best course of action to take, whether that is pursuing a workers' compensation claim or filing a personal injury lawsuit. In the case that a workers' compensation claim should be filed, we will also work with the insurance company on your behalf to ensure that your rights are upheld and that you receive all the benefits you are entitled to. Contact us today so we can start reviewing your case.
Resources:
https://www.legis.state.pa.us/cfdocs/Legis/LI/uconsCheck.cfm?txtType=HTM&yr=1915&sessInd=0&smthLwInd=0&act=0338.
https://www.pacode.com/secure/data/022/chapter237/s237.8.html