5 Common Questions About Medical Malpractice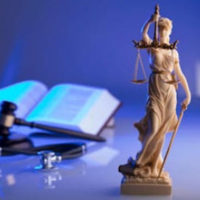 Although the number of medical malpractice cases are falling around Pennsylvania, the state still remains as one of the highest for taking these cases to trial. Still, many people are confused about what the term means, and wonder if they have a case. This is due to the fact that not every unsuccessful medical result is a case of malpractice.
So, if you suspect medical malpractice, how do you know if you have a case? Are there limits to the compensation you can receive? How long do you have to file a lawsuit? These are just a few of the most frequently asked questions surrounding this legal topic, and the answers to them are below.
What are Common Types of Medical Malpractice?
Unfortunately, there are many different forms of medical malpractice. The most common include:
A misdiagnosis, or delayed diagnosis
Failing to act in accordance with a patient's medical history
Medication errors, such as improper dosage
Surgical errors, including operating on the wrong body part
Disregarding aftercare or follow-up appointments
Discharging a patient prematurely
Incorrectly interpreting test results, or disregarding test results
These are all cases of negligence. Any time a doctor or healthcare professional has acted negligently, patients can file a medical malpractice lawsuit against them.
How do I Know if I have a Case?
An unsuccessful treatment or result doesn't automatically constitute medical malpractice. Sometimes treatments simply don't work and physicians must go through a process of trial and error. However, if any of the following three elements are present, you likely have a valid claim.
A healthcare professional violated the standard of care: All healthcare professionals must act in a reasonable manner to keep their patients safe. If an injured individual can prove another healthcare provider would have acted differently, it means their original doctor violated the standard of care.
The negligent act resulted in injury: When doctors violate the standard of care, they have acted negligently. When that negligence results in injury to a patient, that patient likely has a valid claim.
The injury resulted in significant damages: If the injury incurred was very minor and only required basic first aid, the patient may not have a case. Unfortunately, medical malpractice cases are rarely minor and typically result in serious injuries and damages.
If you are still unsure, a Pennsylvania personal injury attorney can review your case to determine if you have a valid claim.
Are There Limits to the Compensation I can Receive?
Many states impose limits, or caps, to the amount of compensation medical malpractice victims can receive. Fortunately, Pennsylvania is not one of those states. This means you can recover the full amount of damages you incurred.
How Long do I have to File My Claim?
Like all states, Pennsylvania does have a statute of limitations, or time limit, dictating when you can file your claim. Within the state, victims can file a medical malpractice up to two years after incurring the injury, or two years from the date they should have discovered the injury.
Will I have to Go to Court?
No one can answer this with certainty without first looking at your case and speaking to the other parties involved. Many medical malpractice cases settle out of court. However, if the at-fault healthcare professional or their insurance company refuses to offer a fair settlement, a trial may be the only way to fully recover your damages.
Were You a Victim of Medical Negligence? Call Our Pennsylvania Medical Malpractice Attorneys
Of all personal injury cases, those involving medical malpractice are some of the most complicated. If you have been a victim, don't file your claim on your own. Give your case the best chance of success and call our Scranton medical malpractice attorneys at Haggerty, Hinton, and Cosgrove. After reviewing your case, we will prepare solid arguments to prove a healthcare professional was negligent, and that you suffered as a result. Call us today at 570-344-9845 to discuss your legal options.
Resource:
health.pa.gov/topics/Documents/Laws%20and%20Regulations/Act%2013%20of%202002.pdf